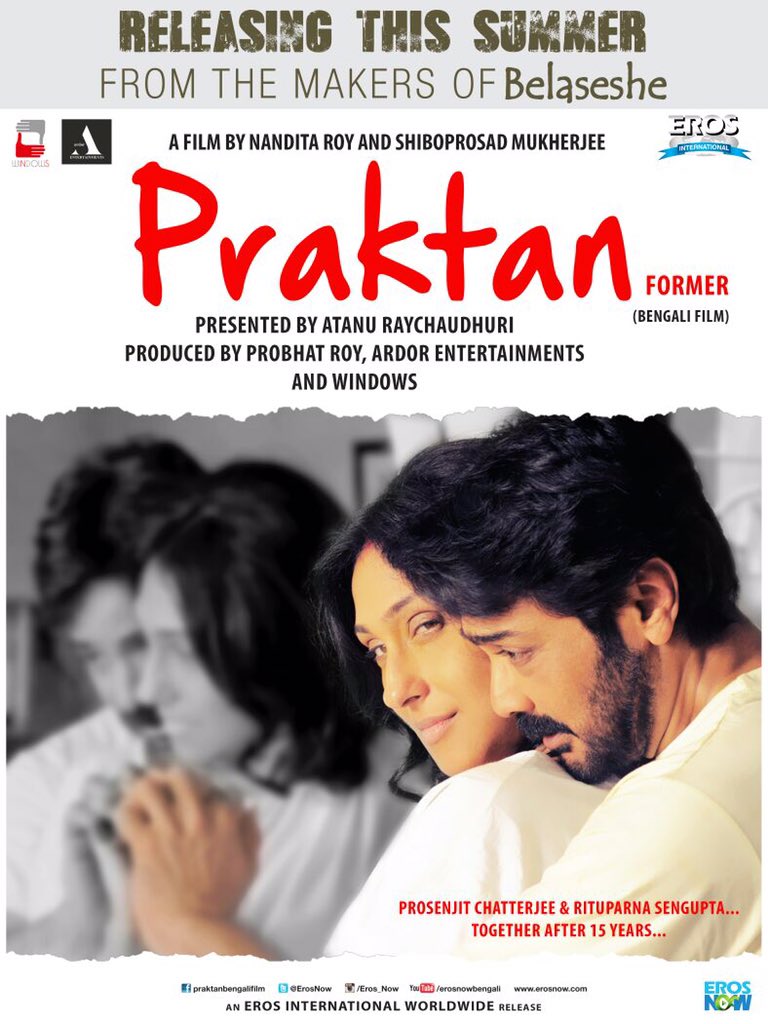 Praktan
India (Bengali), 2016
143 min, drama
Directed by
Nandita Roy
and
Shiboprosad Mukherjee
Starring
Rituparna Sengupta
,
Aparajita Auddy
, and
Prosenjit Chatterjee
Content Warning: Discussion of Emotional and Physical Abuse
Ten years ago, Sudipa and Ujaan divorced after a difficult marriage. Today, Sudipa finds herself in a first-class train carriage from Mumbai to Kolkata with Malini, Ujaan's new wife, and their daughter. During the course of the two-night train journey, Sudipa finally deals with the pain from years before.
Meanwhile, we see the stories of people in other rooms in the same carriage. Four famous Bengali musicians (
Surojit Chatterjee
,
Anindya Chatterjee
, Upal Sengupta, and
Anupam Roy
, playing themselves) serenade each other with new compositions. An elderly couple returns from Mumbai after seeing their son off to the US. And last but not least, a couple of newlyweds put the trip in a private cabin to good use.
Both an intimate story of pain, heartbreak, and healing, and a glance at the things that happen in first class, this is a new, great train movie from West Bengal. However, the ending left a bad taste in my mouth.